Life in Marin has become more challenging as we contend with heat and smokey skies on top of COVID precautions. AirNow.gov, PurpleAir.com, and IQAir.com are useful sites that provide information on current and forecasted air quality.
PG&E conducted a series of blackouts over the past week to relieve stress on the electrical grid. The County of Marin has compiled a list of suggestions on preparing for outages, and AlertMarin offers a notification system to
provide alerts about upcoming outages.
Despite these challenges, Marin remains a magical place to live. Here are some great suggestions for family-friendly
activities
and
take-out
options this weekend.
Wishing you a safe and relaxing weekend!
Real Estate
Market Report
Zillow just released its 2020 Urban-Suburban Market Report, confirming
a trend that we have been talking about for months: a dramatic movement out of San Francisco. While i
nventory in the city was extremely low prior to the pandemic, the 96% year-over-year increase is a historic shift.
SFGATE explains that "this change is likely a combination of a few unprecedented factors that have collided this summer" -- the cost of owning a home in San Francisco, and the coronavirus. "The pandemic soon led to tech giants like Google, Facebook, and Twitter rethinking what work looks like, as many have allowed employees to work remotely for the foreseeable future... This, combined with the fact that m
ost entertainment venues, eateries, and bars in the city have closed, has left many residents with little reason to stay, while more spacious, literally greener pastures beckon in nearby and (relatively) less costly regions of California."
The Marin County real estate market is benefiting significantly from this migration and Compass is the brokerage of choice, as the charts below illustrate.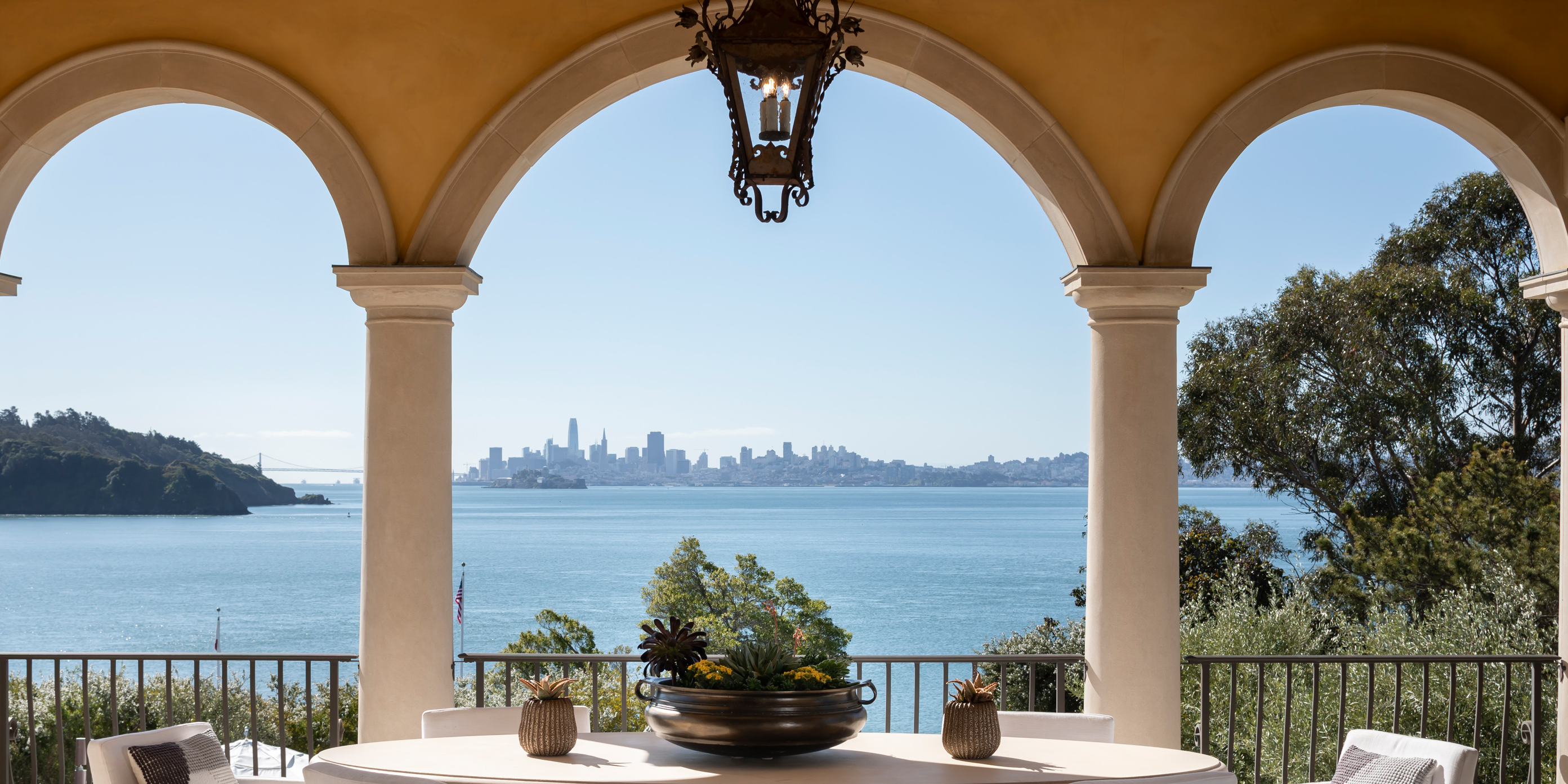 Just Listed | 55 Kailua Way, Dillon Beach | Offered at $2,895,000
Available | 74 Bellevue Avenue, Belvedere | Offered at $29,900,000
Available | 73 West Shore Road, Belvedere | Offered at $15,000/mo
Just Sold | 21 Teaberry Lane, Tiburon | Offered at $2,800,000
Just Sold | 1082 Flagship Drive, Vallejo | Offered at $745,000
Just Sold | 202 Valley Street, #5, Sausalito | Offered at $3,500,000
Just Sold | 3300 Paradise Drive, Tiburon | Offered at $7,900,000

Just Sold | 2236 Mar East Street, Tiburon | Offered at $2,650,000
Just Sold | 52 Linda Vista Avenue, Tiburon | Offered at $3,300,000
Just Sold | 65 De Silva Island, Mill Valley | Offered at $1,995,000
Leased | 27 Meadow Hill Drive, Tiburon | $10,250/mo
With decades of award-winning real estate experience, the Smith + Aylwin team is dedicated to helping you achieve your real estate goals. We encourage you to visit our website for more information and resources. Our team is available through email, social media, call, text, and video. Please reach out if we can be of assistance in any way.
Bill Smith

Luxury Property Specialist

Luxury Property Specialist

Ann.Aylwin@Compass.com

DRE #01960821
© Compass 2020 ¦ All Rights Reserved by Compass ¦ Made in NYC
Compass is a real estate broker licensed by the State of California operating under multiple entities. License Numbers 01991628, 1527235, 1527365, 1356742, 1443761, 1997075, 1935359, 1961027, 1842987, 1869607, 1866771, 1527205, 1079009, 1272467. All material presented herein is intended for informational purposes only and is compiled from sources deemed reliable but has not been verified. Changes in price, condition, sale or withdrawal may be made without notice. No statement is made as to accuracy of any description. All measurements and square footage are approximate. Equal Housing Opportunity.