We've been breathing easier over the past couple of weeks, with clearer skies and stable COVID case counts. In a Marin IJ article this week, Marin County Public Health Officer Dr. Matt Willis reported that "Our adjusted case rate is 4.0, which puts us one tenth of one percentage point above where we need to be before we can move into the orange tier." The article went on to explain that "
A graduation to tier 3, which is color-coded orange, would mean that Marin restaurants would be allowed to expand their indoor service from 25% of capacity to 50%, and non-essential offices would be allowed to reopen. Other types of businesses such as movie theaters and gyms would also be permitted to increase their indoor service. 
Under the state's framework, a county must achieve the benchmark of the next tier above it for two consecutive weeks before being promoted. That means the earliest Marin could move up to tier 3 would be Oct. 27."
Willis went on to say that "
about 6,000 of the county's 40,000 school-age kids, or about 15%, have returned to some form of classroom learning or a hybrid model. He said so far there has been only one documented case of student-to-student transmission."
Halloween is fast approaching, and homes are beginning to sport spooky decorations. Trick or treating is being discouraged, but there are plenty of fun activities being offered around the county, including pumpkin patches and a  Halloween Food Fair Drive-Thru Spooktacular at the Marin Civic Center. Ronnie's Awesome List
 and her weekly newsletter are a great source of information on activities, events, and resources around the Bay Area.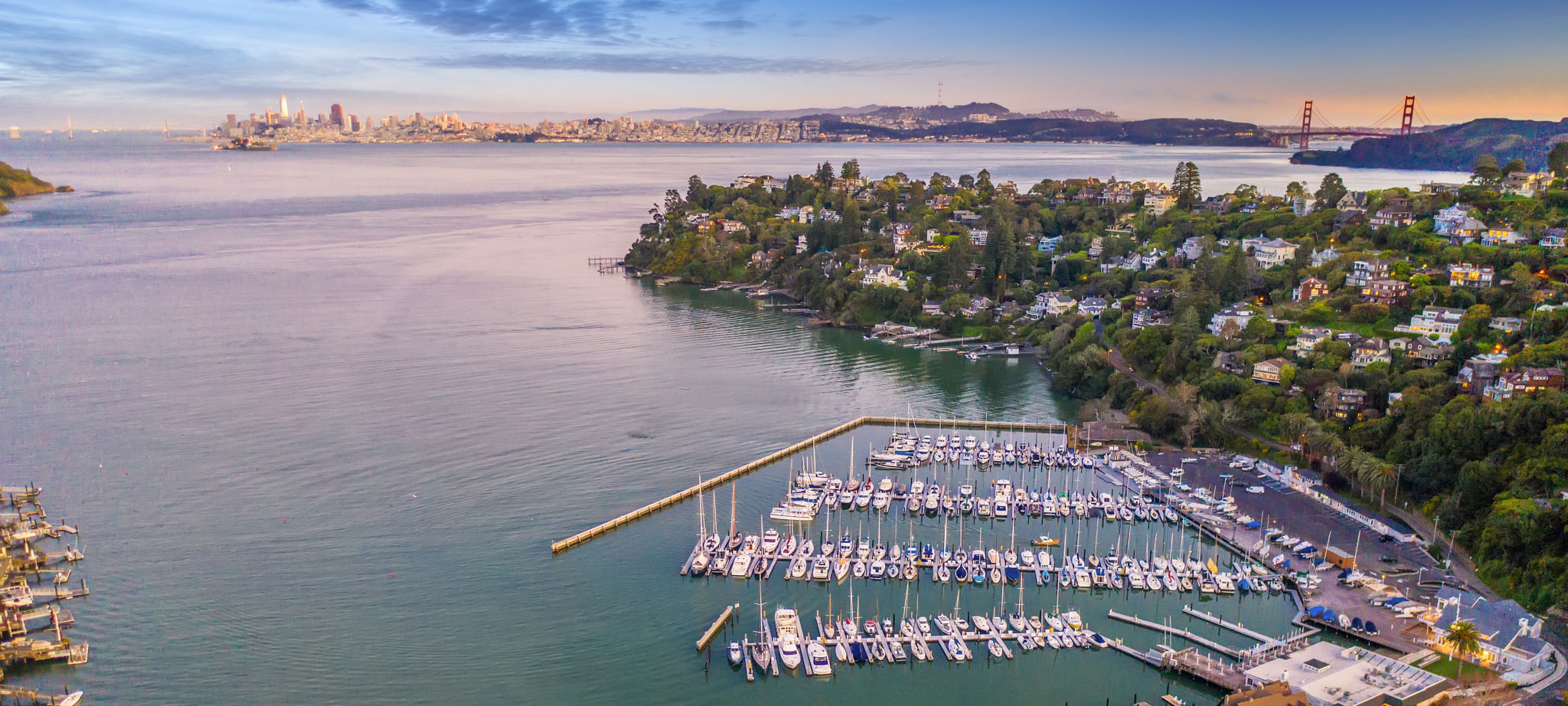 Real Estate 
Market Report
Median house sales prices in Marin were up by a stunning 21% in the third quarter of 2020, as compared to the third quarter of 2019. Median sales prices can rise because of increases in fair market value (buyers paying more money for the same 
home) and/or because buyers are purchasing larger, more expensive houses
. Both dynamics are currently at play, but affluent and very affluent buyers have made up a significant and 
increasing percentage of the demand in Marin and Bay Area markets.
September was an impressive month, and October is well ahead of September. Luxury sales more than doubled over summer 2019, and total Marin closings now exceed 2019 by $800 million. The charts below elaborate on these unprecedented numbers and illustrate how the normal seasonal patterns have been completely disrupted this year. There has never been a better time to live in Marin!
Luxury isn't defined by the price of the home,
but by the quality of our services
Just Listed | 4709 Paradise Drive, Tiburon | Offered at $6,295,000
Available | 219 Beach Road, Belvedere | Offered at $7,200,000
Available | 73 West Shore Road, Belvedere | Offered at $15,000/mo
Pending | 6 Amicita Avenue, Mill Valley | Offered at $1,625,000
Recently Sold | 421 Crown Road, Kentfield | Offered at $5,995,000
Recently Sold | 18135 State Rte Hwy 1, Marshall | Offered at $3,295,000
Recently Sold  | 21 Teaberry Lane, Tiburon | Offered at $2,800,000
Recently Sold | 1082 Flagship Drive, Vallejo | Offered at $745,000
Recently Sold | 202 Valley Street, #5, Sausalito | Offered at $3,500,000
Recently Sold | 3300 Paradise Drive, Tiburon | Offered at $7,900,000

Recently Sold | 2236 Mar East Street, Tiburon | Offered at $2,650,000
Recently Sold | 52 Linda Vista Avenue, Tiburon | Offered at $3,300,000
Recently Sold | 65 De Silva Island, Mill Valley | Offered at $1,995,000
Recently Leased | 27 Meadow Hill Drive, Tiburon | $10,250/mo
With decades of award-winning real estate experience, the Smith + Aylwin team is dedicated to helping you achieve your real estate goals. We encourage you to visit our website for more information and resources. Our team is always available by phone, text, email, video, and social media. Please reach out if we can be of assistance in any way.
Bill Smith

Luxury Property Specialist

Luxury Property Specialist

Ann.Aylwin@Compass.com

DRE #01960821
© Compass 2020 ¦ All Rights Reserved by Compass ¦ Made in NYC
Compass is a real estate broker licensed by the State of California operating under multiple entities. License Numbers 01991628, 1527235, 1527365, 1356742, 1443761, 1997075, 1935359, 1961027, 1842987, 1869607, 1866771, 1527205, 1079009, 1272467. All material presented herein is intended for informational purposes only and is compiled from sources deemed reliable but has not been verified. Changes in price, condition, sale or withdrawal may be made without notice. No statement is made as to accuracy of any description. All measurements and square footage are approximate. Equal Housing Opportunity.
marketingcenter-sfbayarea-marin