The challenges Marin County has faced this year have been immense, but we've had daily reminders of how lucky we are to live where we do. Marin's COVID stats have improved significantly in recent weeks, and the return of fresh air and blue skies over the past couple of days breathed new life into us all.
One of the most compelling factors influencing our quality of life in Marin - and a major reason that so many are flocking here from the city - is our access to the outdoors. The Norwegians understand this and have a word for it: "friluftsliv,"
which translates as a commitment to celebrating time outdoors, regardless of the weather. A recent National Geographic Magazine article describes this concept and observes that "
Experts have long known that time outdoors makes you happy. Spending just two hours a week in natural environments such as parks or green spaces boosts well-being, according to a 2019 paper published in the journal Nature." In addition to boosting our mood, this 
mindset will be key to keeping our COVID counts low as fall turns into winter, and inclement weather arrives.
Marin Health & Human Services' Public Health Officer Dr. Matt Willis released an excellent
video
on Tuesday reviewing where Marin stands with respect to COVID. These stats explain why Marin just graduated from the "Purple" Tier 1 to the "Red" Tier 2 in the new color-coded 
" BluePrint for a Safer Economy." This San Francisco Chronicle article offers a good overview of the new color system.
While a number of schools have already opened with waivers, if Marin County is able to stay in Tier 2 for two weeks, all schools will be allowed to reopen to classroom-based learning, following state and local guidance. Students are already back at school, albeit at home on their computers. They're busy with other endeavors, as well. Several enterprising t
eens from Redwood High School have created an organization called
Climate NOW
 that holds a monthly meeting on the last Sunday of every month for youth in Marin County to discuss the climate crisis and how to make a difference.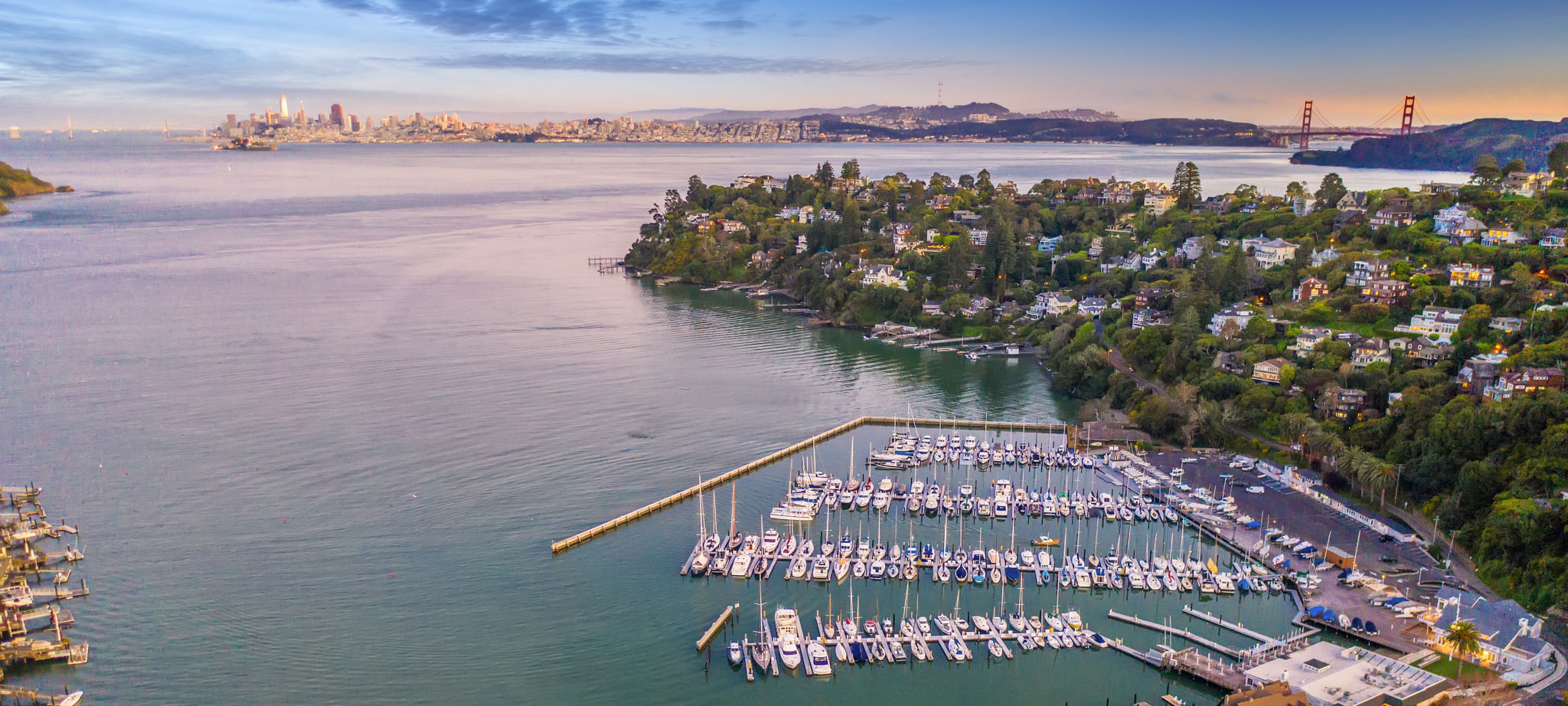 Real Estate 
Market Report
August was another unprecedented month in this year of setting new records. Compass' August 
closings were up 40% over August 2019, and sales year-to-date are 22% ahead of last year, which is remarkable, considering that April and May were down 50%.
The overall Marin market year-to-date is $5.513 billion, up $220 million over last year. Units sold were down by 277, at 3,376, which speaks volumes to the activity in the high-end market. September is looking very strong, as well, and is already ahead of 2019. 
New listings are up 35% and the number of listings going into contract are up 65%. Buyers are snapping up listings faster than sellers are putting their homes on the market. Most of the Marin market remains deep in "seller's market" territory by this measure.
"Single family home prices jumped 25 percent in Marin County to $1.5 million," according to a
report
in the Mercury News. The article observes that "Tight inventory and unstoppable buyers ignoring the economic drag of the COVID pandemic pushed Bay Area median home prices to near-record levels in July.... The Bay Area remains one of the strongest real estate markets in the nation, shrugging off economic uncertainty as high-paid tech professionals have benefited from record stock prices and low interest rates.... Aggressive buyers are bidding up prices, waiving contingencies and making preemptive offers" with "... three major drivers in the market: people leaving San Francisco for more space; retirees deciding to leave for safer, rural retreats; and families looking to upgrade."
Surprisingly, the recent wildfires did not significantly impact the number of transactions in most Bay Area counties during the last two weeks of August - with the exception of Santa Cruz, Sonoma, Monterey and Napa Counties, which saw declines of 13% to 33%. Marin's numbers didn't change much at all in the second half of the month.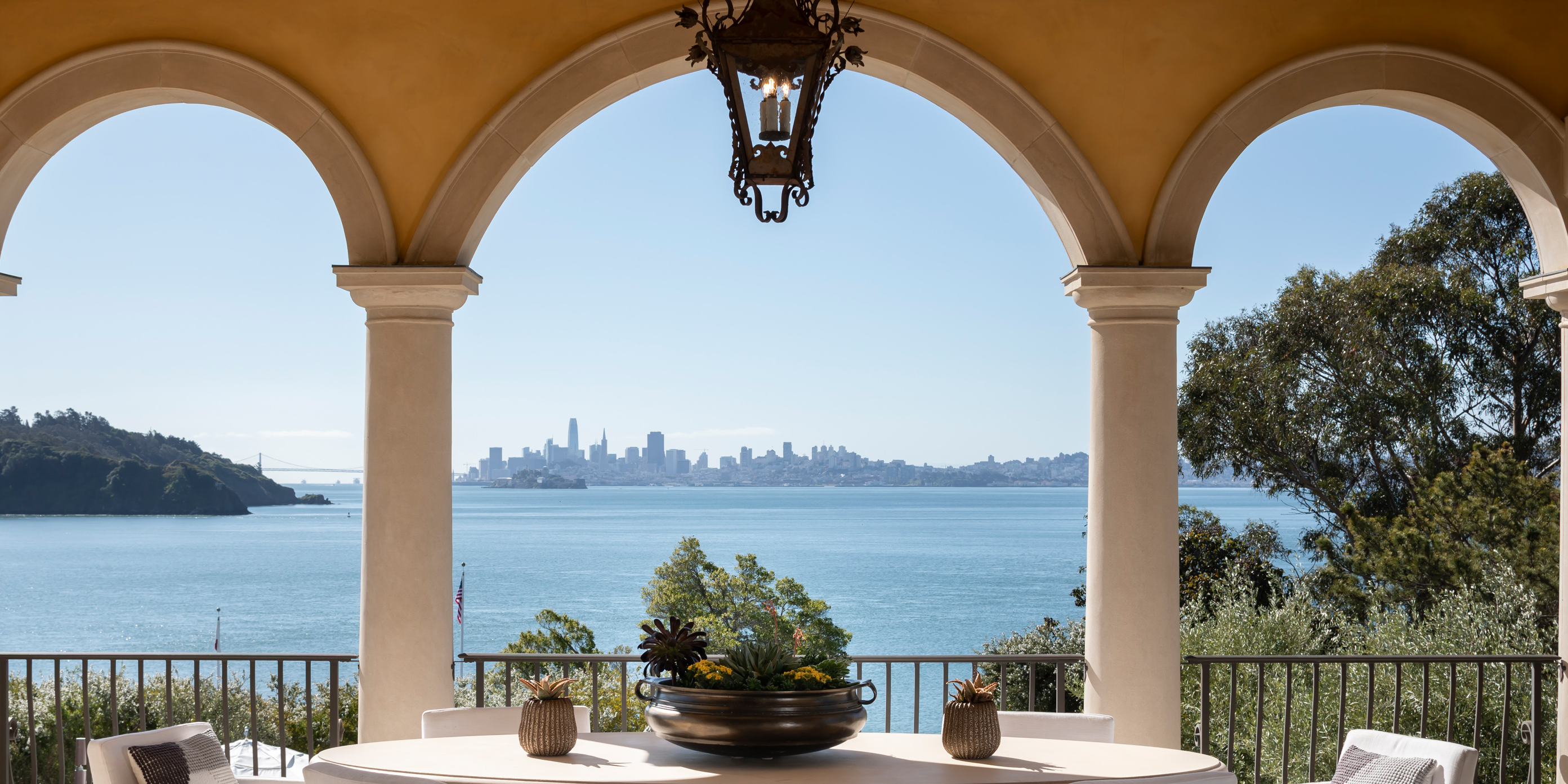 Coming Soon | 4709 Paradise Drive, Tiburon | Offered at $6,295,000
Available | 219 Beach Road, Belvedere | Offered at $7,200,000
Available  |  74 Bellevue Avenue, Belvedere | Offered at $29,900,000
Available | 73 West Shore Road, Belvedere | Offered at $15,000/mo
Just Sold | 421 Crown Road, Kentfield | Offered at $5,995,000
Just Sold | 18135 State Route Hwy 1, Marshall | Offered at $3,295,000
Just Sold  | 21 Teaberry Lane, Tiburon | Offered at $2,800,000
Just Sold | 1082 Flagship Drive, Vallejo | Offered at $745,000
Just Sold | 202 Valley Street, #5, Sausalito | Offered at $3,500,000
Just Sold | 3300 Paradise Drive, Tiburon | Offered at $7,900,000

Just Sold | 2236 Mar East Street, Tiburon | Offered at $2,650,000
Just Sold | 52 Linda Vista Avenue, Tiburon | Offered at $3,300,000
Just Sold | 65 De Silva Island, Mill Valley | Offered at $1,995,000
Leased | 27 Meadow Hill Drive, Tiburon | $10,250/mo
With decades of award-winning real estate experience, the Smith + Aylwin team is dedicated to helping you achieve your real estate goals. We encourage you to visit our website for more information and resources. Our team is always available by phone, text, email, video, and social media. Please reach out if we can be of assistance in any way.
Bill Smith

Luxury Property Specialist

Luxury Property Specialist

Ann.Aylwin@Compass.com

DRE #01960821
© Compass 2020 ¦ All Rights Reserved by Compass ¦ Made in NYC
Compass is a real estate broker licensed by the State of California operating under multiple entities. License Numbers 01991628, 1527235, 1527365, 1356742, 1443761, 1997075, 1935359, 1961027, 1842987, 1869607, 1866771, 1527205, 1079009, 1272467. All material presented herein is intended for informational purposes only and is compiled from sources deemed reliable but has not been verified. Changes in price, condition, sale or withdrawal may be made without notice. No statement is made as to accuracy of any description. All measurements and square footage are approximate. Equal Housing Opportunity.