One more reason to love Marin!
It was
recently announced
that "The health of Marin County's residents is best in the state according to the recently released 2021 County Health Rankings & Roadmaps report. The rankings, produced annually by the Robert Wood Johnson Foundation and the University of Wisconsin Population Health Institute, confirm the critical role that factors such as education, jobs, income, and environment play in how healthy people are and what will impact their health and longevity in the future.
In the new rankings, Marin was No. 1 in health factors and health outcomes among California's 58 counties. It was the 11th time in 12 years that Marin as been ranked No. 1.
Marin continues to be a top performer in the state and country in the categories of length of life, quality of life, and clinical care. It was No. 2 in health behaviors and No. 3 in social and economic factors."
Marin is doing very well with respect to COVID-19, and is hovering on the brink of moving to the yellow tier. The county has one of the state's best vaccination rates, with 83.3% of residents 16 and over having received at least one COVID-19 vaccine dose, and 63.6% having completed a vaccine series, according to the Marin Health & Human Service dashboard, on May 4.
Real Estate
Market Report
Compass' Chief Real Estate Strategist, Mark McLaughlin, emailed recently that "Although the media narrative might make it seem like a significant portion of the population picked up and moved to a new part of the country during the pandemic given the freedom of work-from-anywhere policies, our triangulation of several data sets suggests that the dynamic has been exaggerated. Across the country, households moving to an entirely new metro actually declined versus recent norms. Instead, the storyline should almost exclusively focus on San Francisco, New York and Boston, where urban departures and fewer new move-ins were material. But the beneficiaries were not Florida, Texas or Montana – at least not any more than normal – it was the neighboring suburbs. In our opinion, the housing surge is more about upgrading within markets than increased migration across markets."
The latest charts from Compass' Chief Market Analyst, Patrick Carlisle, clearly illustrate how Marin County has benefitted from this movement within the Bay Area market.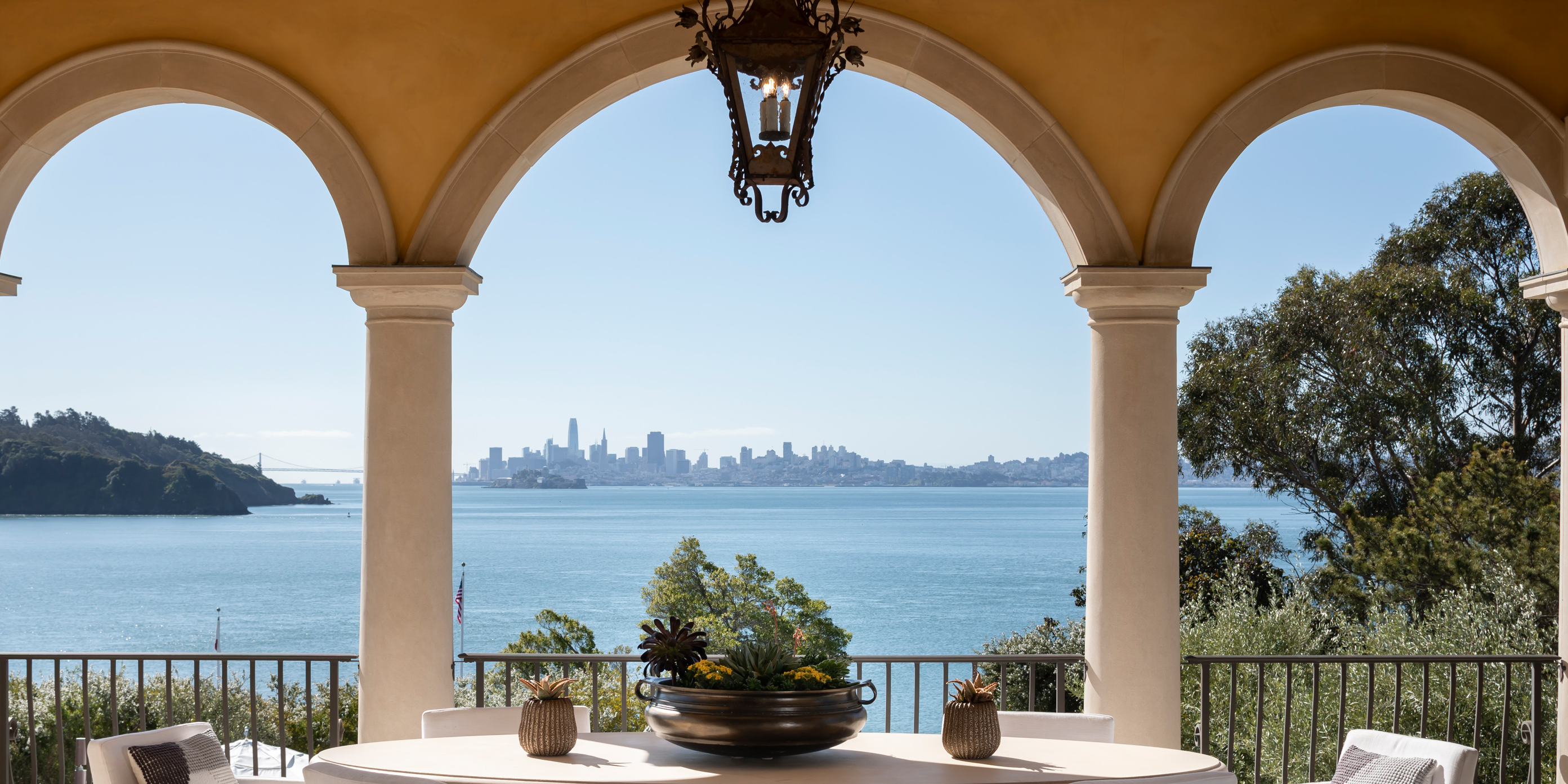 Luxury isn't defined by the price of the home,
but by the quality of our services
Available | 4709 Paradise Drive, Tiburon | Offered at $5,865,000
Pending | 74 Baywood Avenue, Ross | Offered at $3,895,000
Pending
|
20 Fair Drive, San Rafael
| Offered at $1,375,000
Sold | 51 Mercury Avenue, Tiburon | Offered at $2,707,000
Sold | 240 Trinidad Drive, Tiburon | Offered at $3,275,000
Sold | 6 Amicita Avenue, Mill Valley | Offered at $1,625,000
Sold | 421 Crown Road, Kentfield | Offered at $5,995,000
Sold | 18135 State Rte Hwy 1, Marshall | Offered at $3,295,000
Sold | 21 Teaberry Lane, Tiburon | Offered at $2,800,000
Sold | 58 Beach Road, Belvedere | Offered at $4,495,000
Sold | 10 Byron Circle, Mill Valley |
Offered at
$959,000
Sold | 20 Madrona Avenue, Belvedere | Offered at $3,495,000
Sold | 1082 Flagship Drive, Vallejo | Offered at $745,000
Sold | 202 Valley Street, #5, Sausalito | Offered at $3,500,000
Sold | 3300 Paradise Drive, Tiburon | Offered at $7,900,000

Sold | 2236 Mar East Street, Tiburon | Offered at $2,650,000
Sold | 52 Linda Vista Avenue, Tiburon | Offered at $3,300,000
Sold | 65 De Silva Island, Mill Valley | Offered at $1,995,000
Sold | 39 Reed Ranch Road, Tiburon | Offered at $1,795,000
Leased | 15 Linda Vista Avenue, Tiburon | $6,500/mo
Leased | 27 Meadow Hill Drive, Tiburon | $10,250/mo
For more sales, off market listings, and properties coming soon,
Please call, email, or v
isit SmithAylwin.com
With decades of award-winning real estate experience, the Smith + Aylwin team is dedicated to helping you achieve your real estate goals. We encourage you to visit our website for more information and resources. Our team is always available by phone, text, email, zoom, and social media. Please reach out if we can be of assistance in any way.
We look forward to talking with you soon!
Bill Smith

Luxury Property Specialist

Luxury Property Specialist

Ann.Aylwin@Compass.com

DRE #01960821
© Compass 2021 ¦ All Rights Reserved by Compass ¦ Made in NYC
Compass is a real estate broker licensed by the State of California operating under multiple entities. License Numbers 01991628, 1527235, 1527365, 1356742, 1443761, 1997075, 1935359, 1961027, 1842987, 1869607, 1866771, 1527205, 1079009, 1272467. All material presented herein is intended for informational purposes only and is compiled from sources deemed reliable but has not been verified. Changes in price, condition, sale or withdrawal may be made without notice. No statement is made as to accuracy of any description. All measurements and square footage are approximate. Equal Housing Opportunity.