Cautious optimism
is in the air in Marin, now that the county has been moved to the less restrictive
"orange tier"
and an increasing percentage of the population vaccinated. The CDC has issued updated
guidelines
for those who are fully vaccinated.
Those 50 and older will be eligible to receive the vaccine as of April 1, and all those
16 and older
will be eligible as of April 15. Marin residents who have been unable to make their own vaccination appointments via the internet can call a new
Access Service Call Center
at 833-641-1988 between 8 a.m. and 5 p.m. weekdays to get assistance from a live human being.
The San Francisco Chronicle reported "As if there weren't already enough good vibes at the largest vaccination hub in San Francisco, word has come out of Moscone Center that the site has a vaccine playlist", including The Beatles' "Here Comes the Sun" and Pharrell Williams' "Happy." Scott Keech, the director of operations at the site said "
Even with physically tiring days that last 12-14 hours, working at the Moscone vaccination center has been 'good for the soul.
I don't think anybody is not happy, but some people are just … when they start heading up the escalators to leave, they're dancing and screaming and clapping and cheering,' Keech said. 'It's really fun to see.'"
Real Estate
Market Report
The spring real estate market is well underway, with unprecedentedly high demand and low inventory. Compass' Chief Market Analyst, Patrick Carlisle, explains that "At the beginning of the new year, it is not unusual for buyers (demand) to jump back in much
sooner than sellers (supply), a dynamic which commonly accelerates as spring gets underway.
When demand surges while listings lag behind, buyers must increasingly compete, often
heatedly, for appealing homes. This imbalance in supply and demand adds considerable
pressure to the market, with overbidding and price increases becoming common."
Carlisle continues: "This has
occurred with a vengeance in early 2021.
The spring market began in January and c
ontinues to accelerate. Here are the stats to date: m
edian house prices are up 12%, active listings are down 13%, and sales volume is up 45%."
On a broader note, Leonard Steinberg, Compass' Chief Evangelist, reports that "Millennials—adults born from 1981 to 1996 (72.1 million of them)—represent the largest share (38%) of homebuyers in the U.S and wealthy millennials are attracted to large properties. Wealth amongst this set is coming from finance and tech-fueled new wealth creation, inheritance, and business creation. Unlike prior generations, they are buying homes later in life, and because of this they are buying the larger kind of homes traditionally associated with a second or third purchase as buyers 'climb the ladder'. This generation is more educated, more tech-savvy, and more likely to be beneficiaries of the largest wealth redistribution in history."
The charts below vividly illustrate the ever-increasing demand for Marin real estate, and what a strong investment it has proven to be.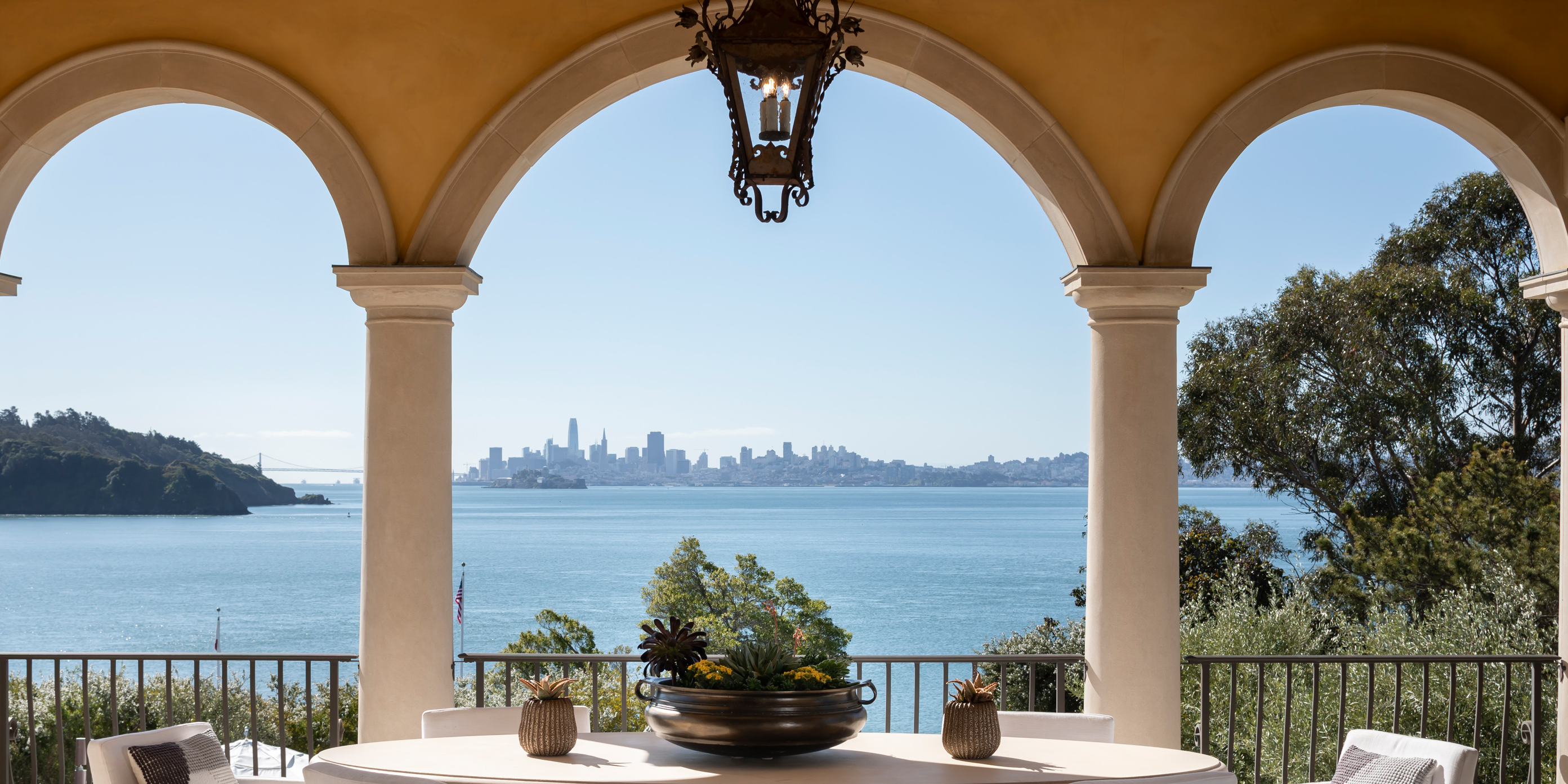 Luxury isn't defined by the price of the home,
but by the quality of our services
Available | 27 Bellevue Avenue, Belvedere | Offered at $14,900,000
Available | 4709 Paradise Drive, Tiburon | Offered at $5,865,000
Coming Soon | 298 Bella Vista Avenue, Belvedere | Offered at $2,950,000
Coming Soon | 138 + 142 Rock Hill Road, Tiburon | Offered at $8,000,000
Coming Soon | 74 Baywood Avenue, Ross | Price to be determined
Pending | 20 Fair Drive, San Rafael | Offered at $1,375,000
Sold | 51 Mercury Avenue, Tiburon | Offered at $2,707,000
Sold | 240 Trinidad Drive, Tiburon | Offered at $3,275,000
Sold | 6 Amicita Avenue, Mill Valley | Offered at $1,625,000
Sold | 421 Crown Road, Kentfield | Offered at $5,995,000
Sold | 18135 State Rte Hwy 1, Marshall | Offered at $3,295,000
Sold | 21 Teaberry Lane, Tiburon | Offered at $2,800,000
Sold | 1082 Flagship Drive, Vallejo | Offered at $745,000
Sold | 202 Valley Street, #5, Sausalito | Offered at $3,500,000
Sold | 3300 Paradise Drive, Tiburon | Offered at $7,900,000

Sold | 2236 Mar East Street, Tiburon | Offered at $2,650,000
Sold | 52 Linda Vista Avenue, Tiburon | Offered at $3,300,000
Sold | 65 De Silva Island, Mill Valley | Offered at $1,995,000
Sold | 39 Reed Ranch Road, Tiburon | Offered at $1,795,000
Leased | 15 Linda Vista Avenue, Tiburon | $6,500/mo
Leased | 27 Meadow Hill Drive, Tiburon | $10,250/mo
For more sales, off market listings, and properties coming soon,
Please call, email, or v
isit SmithAylwin.com
With decades of award-winning real estate experience, the Smith + Aylwin team is dedicated to helping you achieve your real estate goals. We encourage you to visit our website for more information and resources. Our team is always available by phone, text, email, zoom, and social media. Please reach out if we can be of assistance in any way.
Bill Smith

Luxury Property Specialist

Luxury Property Specialist

Ann.Aylwin@Compass.com

DRE #01960821
© Compass 2021 ¦ All Rights Reserved by Compass ¦ Made in NYC
Compass is a real estate broker licensed by the State of California operating under multiple entities. License Numbers 01991628, 1527235, 1527365, 1356742, 1443761, 1997075, 1935359, 1961027, 1842987, 1869607, 1866771, 1527205, 1079009, 1272467. All material presented herein is intended for informational purposes only and is compiled from sources deemed reliable but has not been verified. Changes in price, condition, sale or withdrawal may be made without notice. No statement is made as to accuracy of any description. All measurements and square footage are approximate. Equal Housing Opportunity.